Welcome to the
BLESS-the-HARTS WIKI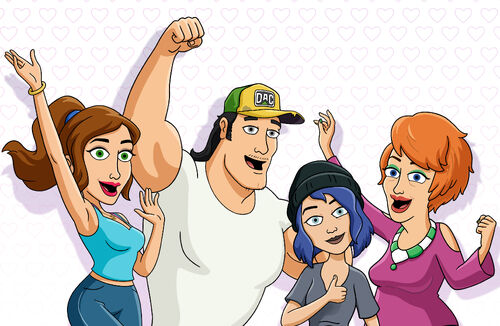 Bless the Harts is a FOX animated series that follows the Harts – Jenny, her boyfriend Wayne, Betty, and Violet – a broke family living in the South, forever struggling to make ends meet. One day they hope to achieve the American dream, but for now they're already rich – in friends, family, and laughter.

There was a Season 2 episode table read on September 17, 2020. The series concluded on June 20, 2021.

Please keep up with the Greenpoint news for more information on episode airdates and news on Bless the Harts.
CHARACTERS
Episodes

Recent

Upcoming


Season 2, Episode 24
"Betty's Birthday" (SERIES FINALE)
June 20, 2021
The family tries to figure out when Betty's birthday is.
7:30PM
N/A
ABOUT-the-WIKI
The Bless the Harts Wiki is a fan-driven database covering animated FOX series Bless the Harts, an animated sitcom following the Harts, a poor Southern family who have dreams of a grand future.
This site uses MediaWiki software, which allows any user to edit or create pages. All are welcome to contribute here, so long as edits are constructive, discussions are positive, and are relevant to this series.
Come have a chat with us about the show in our Discussions, or even sign up for an account and help to expand our ever-growing database of content! Before making your first edit, make sure you please read our rules.
SOCIAL MEDIA